How can Lateetud help?
Lateetud is a Microsoft Partner with expert resources in the Microsoft Power Platform and world-class frameworks in process automation to enable enterprises to adopt the Microsoft Power Platform.
Lateetud is one of the top 3 pure play process automation companies in the US and is ranked #26 in the Inc. 5000 as one of the fastest-growing private companies and also recognized as Runner Up for Microsoft Partner of the Year 2021 Award in Artificial Intelligence.
Lateetud's Structured and Time Bound Enablement Program Contains
Center of Excellence (COE) Setup
Training Program and Mentorship
Process Selection and Roadmap Creation
Pilot Use Case Development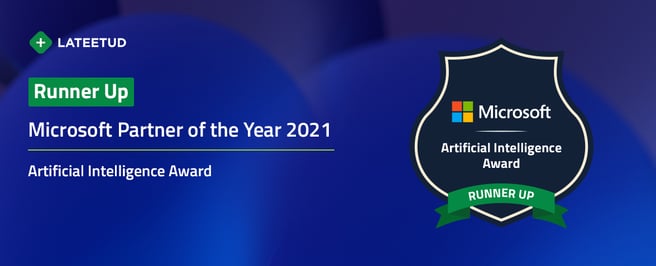 Additional Resources:
Leverage Microsoft Power Platform to Power Up Your Business