Let us become inspired.
Join us next week, Tuesday 23rd and Wednesday 24th, Lateetud alongside Blue Prism invite you to reimagine the way we learn, work and collaborate.
Blue Prism World Virtual 2020 has been designed to keep us connected, productive and informed. As a free-to-attend, online event, not only will you be able to access insightful tracks and engage with visionary leaders in the field of operational excellence but if you couldn't attend Blue Prism physical events in the past, you now have the opportunity to get the best seat in the house!
Lateetud's Platinum Sponsor Track Presentation: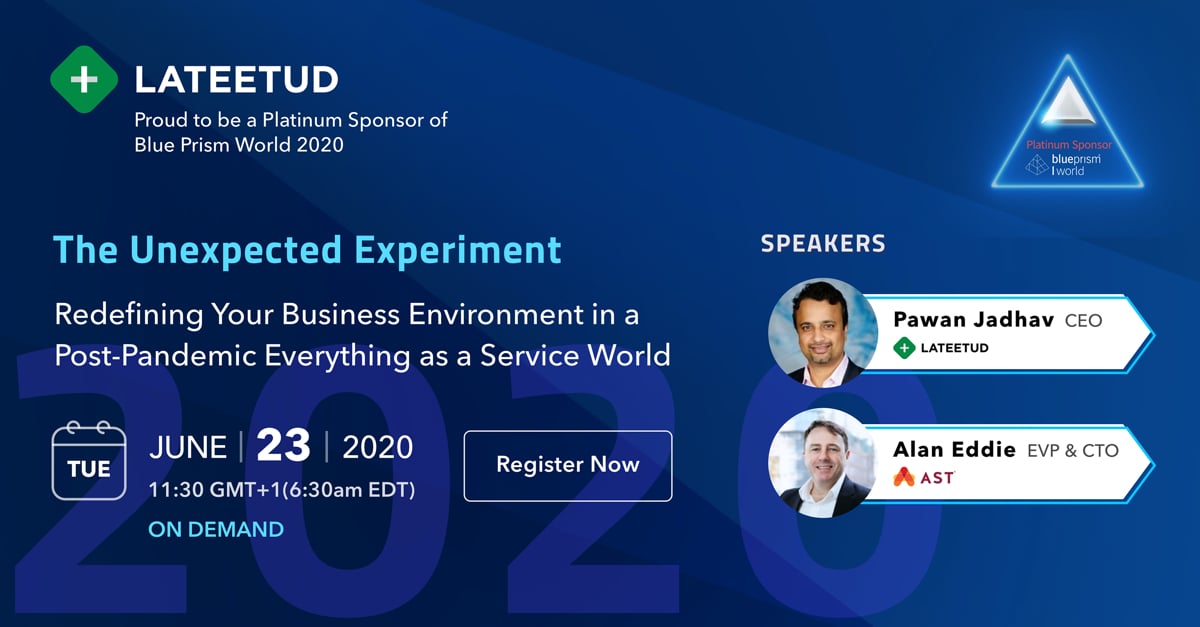 Lateetud will introduce the pandemic proof Digital Operating Model, envisioned to tackle the following points:
Getting ready for a

Virtual Everything

workplace by implementing an Intelligent Automation Framework

Movement to

Self-Service

capabilities for your customers, employees, and partners

Creating employee

Efficiency

Increasing

Capacity

and

Agility

almost overnight; and

How to establish complete end-to-end

Visibility

across your operations in a remote working world
Connect with Intelligent Automation pioneers and discover how these innovative tools and technologies can support you in today's world.
Lateetud Intelligent Process Automation Success